The B-Side of Yueh-Tao—2021 Green Island Human Rights Art Festival
The B-Side of Yueh-Tao—2021 Green Island Human Rights Art Festival
The B-Side of Yueh-Tao—2021 Green Island Human Rights Art Festival
The B-Side of Yueh-Tao—2021 Green Island Human Rights Art Festival
The B-Side of Yueh-Tao—2021 Green Island Human Rights Art Festival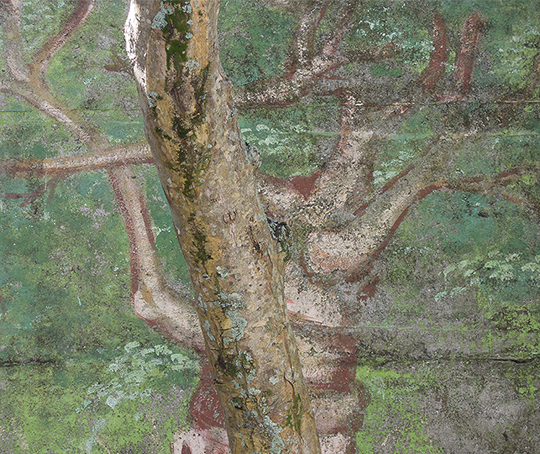 Date

2021/5/17-2021/9/15

Venue

Green Island White Terror Memorial Park / Visiting Room at Oasis Villa
Comments on the Finalist
HUANG Li-Hui cleverly uses "Yueh-Tao"* to connect her mother's life story with the space and history of Green Island to portray various difficulties of achieving understanding and empathy, while thoughtfully giving her mother, a family member of a political victim, a presence to restore her agency in history. Under the burdensome forces of historical narrative, what is more precious is that the artist has always retained a slightly humorous tone without being restricted by the testimonial demand of historical archives. Through videos, textual descriptions, sound files, found objects, and a delicate arrangement of physical movements, this work not only avoids the stereotypical route informed by sorrow, indignation, bitterness, but also unfolds an enriched and three-dimensional way of expression for the site of issues related to transitional justice. (Commentator/WANG Sheng-Hung)
* Translator's note: "Yueh-Tao" is the name of the artist's mother and that of shellflowers, which are commonly found on Green Island.
Artwork Introduction
The B-Side of Yueh-Tao is a new project developed by HUANG Li-Hui for the 2021 Green Island Human Rights Art Festival. It reveals a tapestry of family history woven by the stories of Tai-Chin, Ying-Wu and Yueh-Tao, who are the artist's family. In comparison to Huang's previous project, The Daughter of Time of 2017, which discusses how the external world misunderstands her father's identity as a political prisoner, in The B-Side of Yueh-Tao, HUANG contemplates on the narratives within her family/bears witness to the vagueness of language emerging between a speaker and a listener. In this work, the artist responds to the made-up qualities that are inevitable and repeatedly represented in historical narratives.
About the Artist
HUANG Li-Hui's work starts with her personal difficulties, and discusses the spectrum of relationships and boundaries between individuals and the collective, as well as how people recognize and understand the universality of everyday life to find the joint point of grand narratives and personal histories. Her chosen media include performance, video and installation, of which the form of presentation changes according to different contexts, spaces and situations in life.